Glass chandeliers have long been admired for their timeless beauty and ability to captivate with their dazzling brilliance. These exquisite lighting fixtures effortlessly blend modern style with an atmospheric shape, creating a focal point that adds a touch of sophistication to any space. In this blog, we will delve into the enchanting world of glass chandeliers, exploring their exquisite craftsmanship, soft light transmission, and their ability to transform your home into an elegant sanctuary.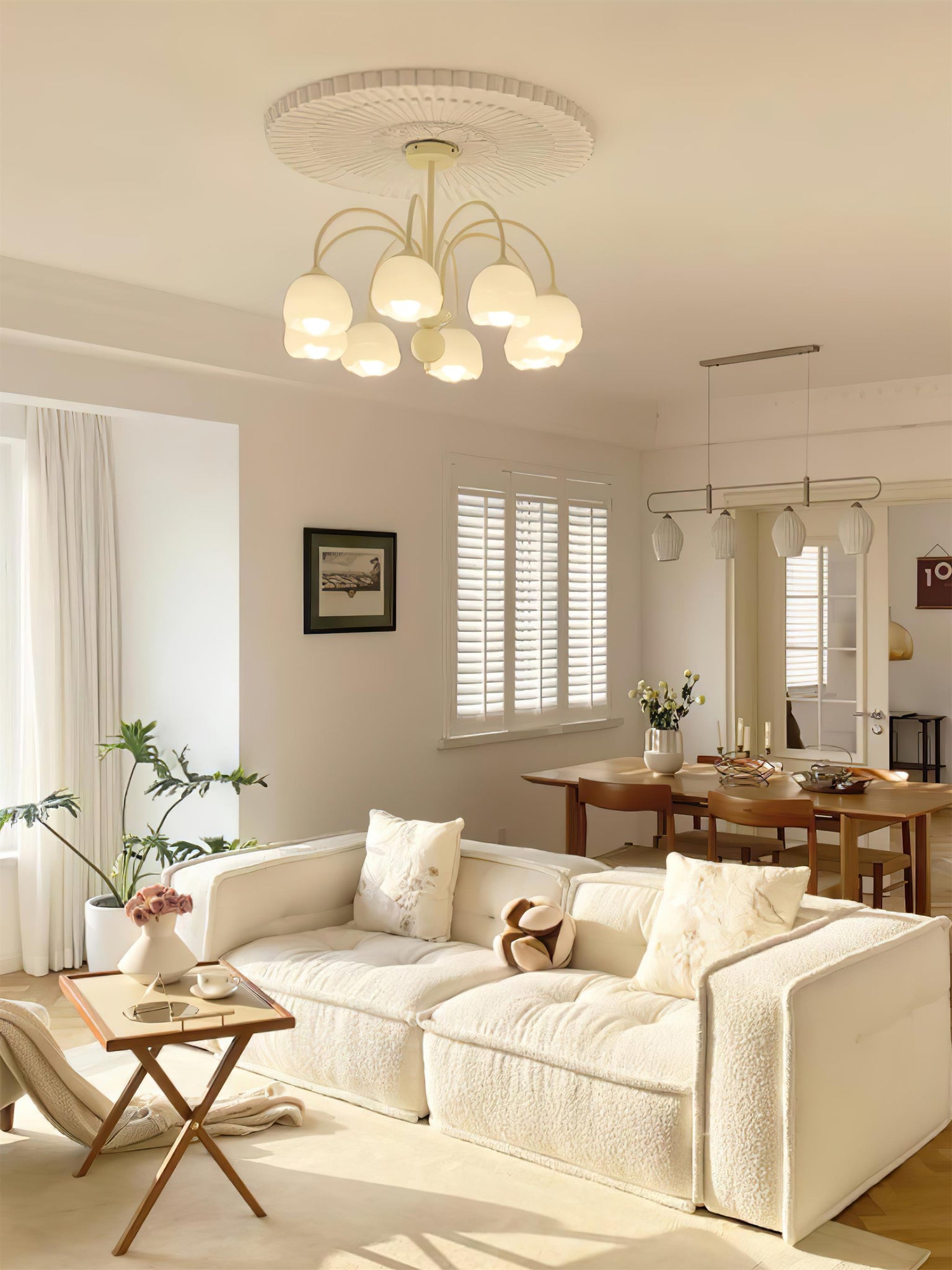 Glass chandeliers are a masterpiece of craftsmanship, meticulously designed to showcase the inherent beauty of glass. The delicate combination of intricate glasswork and precise metalwork results in stunning creations that exude elegance and sophistication. Each piece is carefully crafted to create a harmonious balance between the glass elements and the overall design, making them a true work of art that enhances any interior.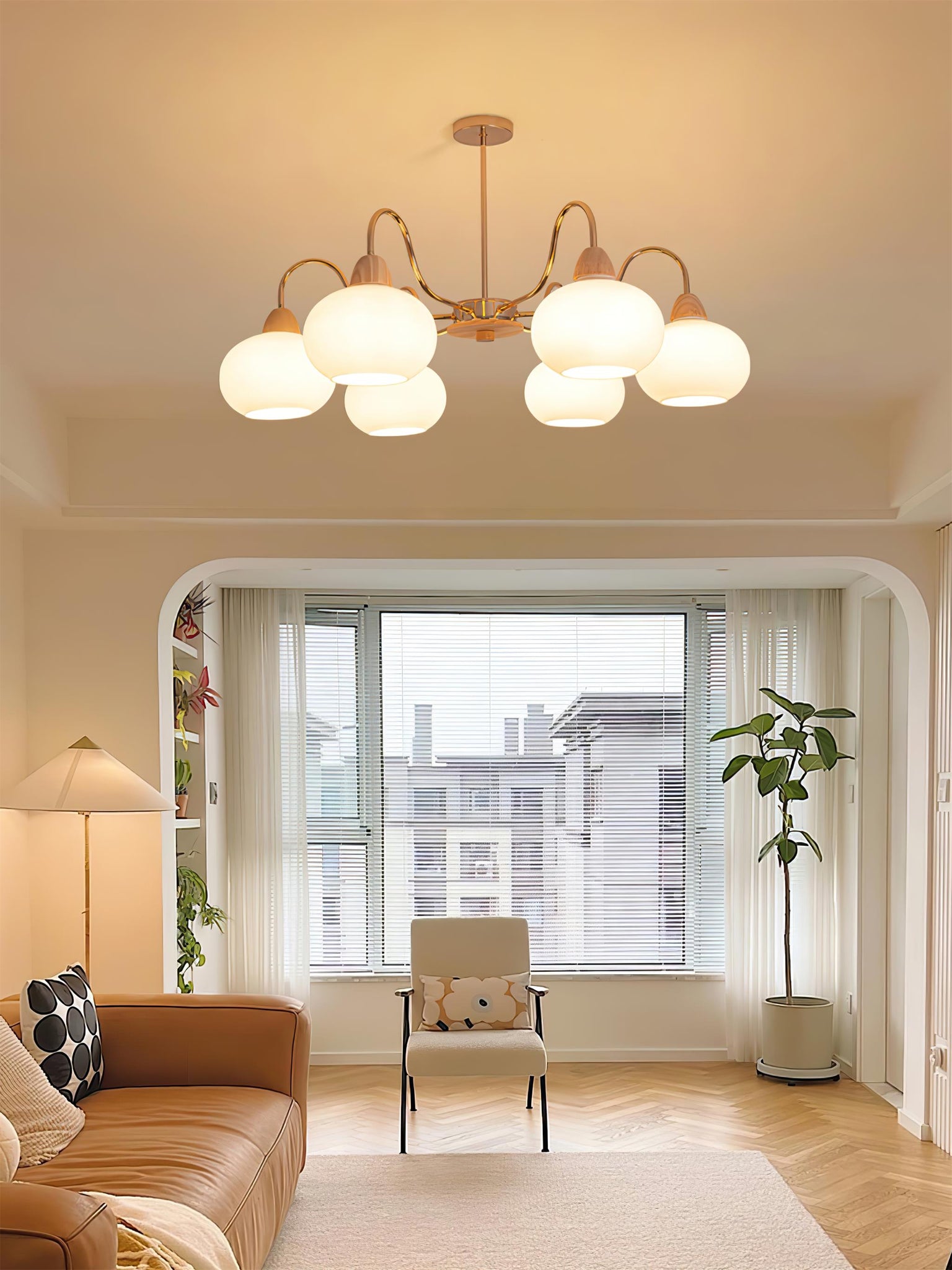 One of the most captivating features of glass chandeliers is their ability to transmit light softly and create an ethereal atmosphere. The transparent or translucent nature of the glass allows the light to diffuse gently, filling the space with a warm and inviting glow. As the light passes through the glass prisms or shades, it creates a mesmerizing play of reflections and refractions, adding depth and enchantment to the surroundings.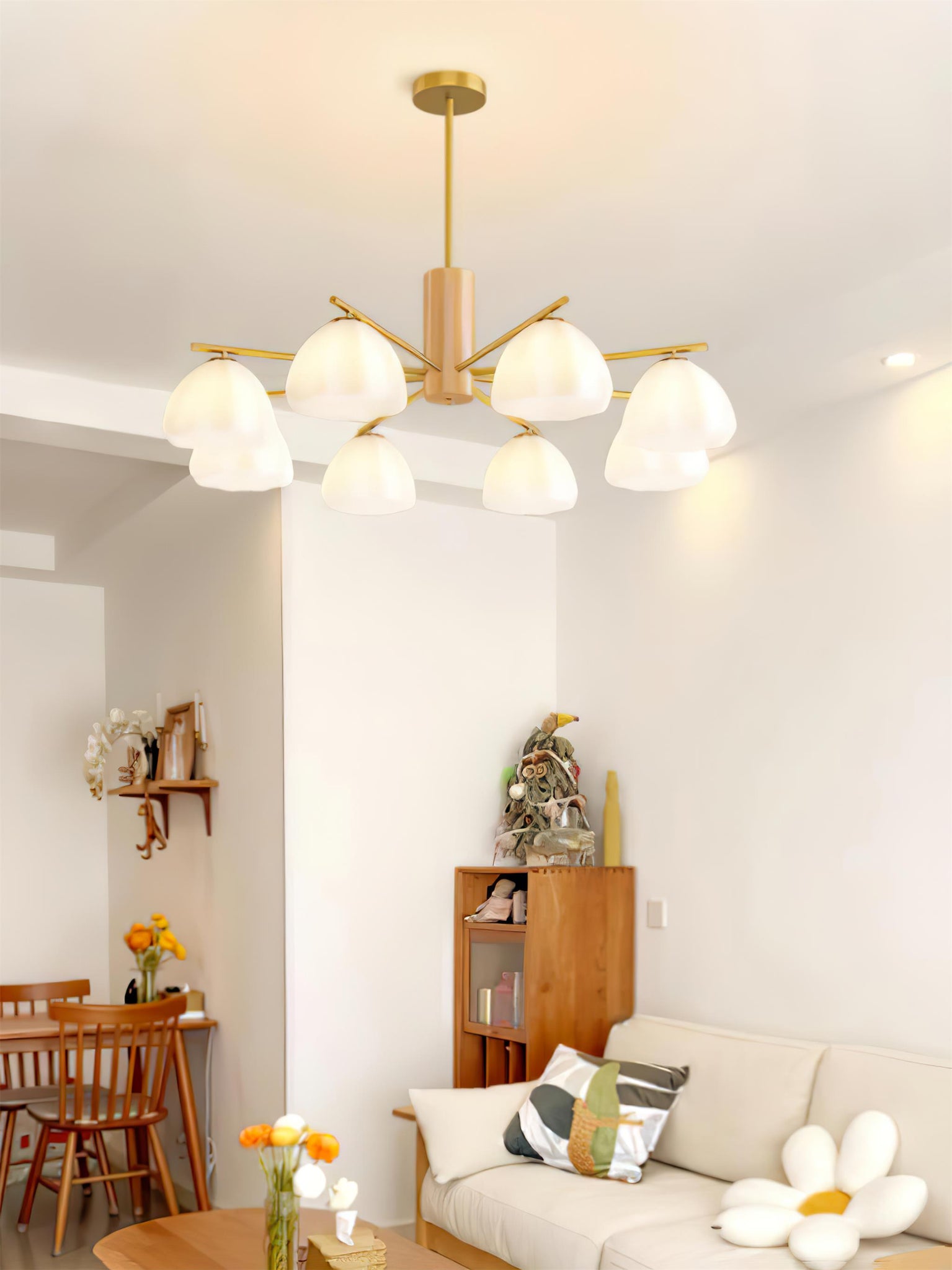 Glass chandeliers beautifully blend modern aesthetics with timeless elegance. With their clean lines, sleek silhouettes, and minimalist designs, they effortlessly complement contemporary interiors. Whether you prefer a bold and geometric design or a more organic and fluid shape, glass chandeliers provide a versatile option that can be tailored to your personal style. The combination of modern elements and the inherent beauty of glass creates a striking visual impact, making them the perfect centerpiece for any modern living space.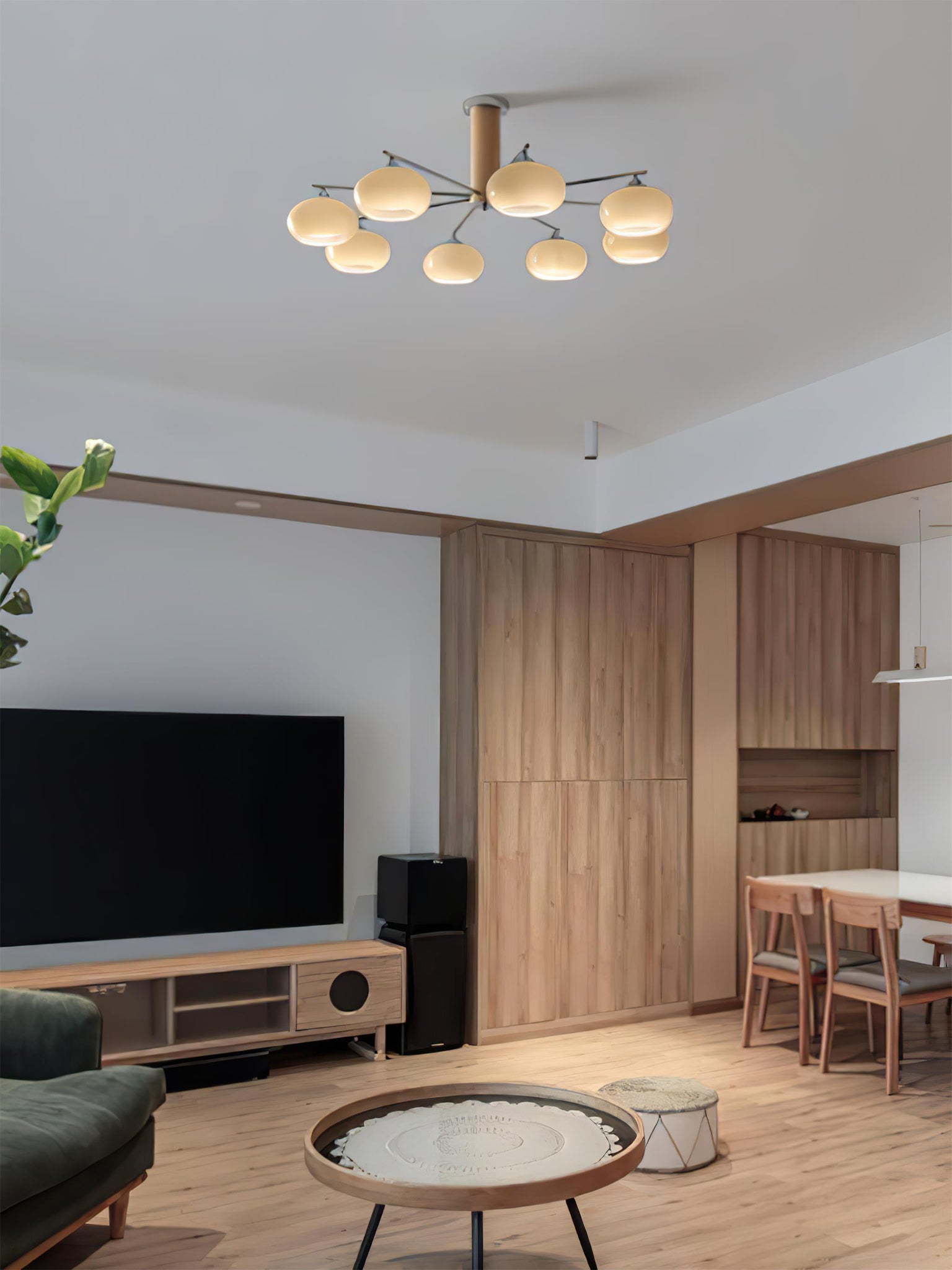 Elevate Your Home's AmbianceThe presence of a glass chandelier instantly elevates the ambiance of any room, adding a touch of glamour and sophistication. Install a glass chandelier in your dining room to create an intimate and inviting atmosphere for gatherings with loved ones. In the living room, let the gentle glow and sparkling reflections from the chandelier set a serene and enchanting tone for relaxation and conversation. And in the bedroom, the soft and diffused light from a glass chandelier can create a serene and romantic sanctuary.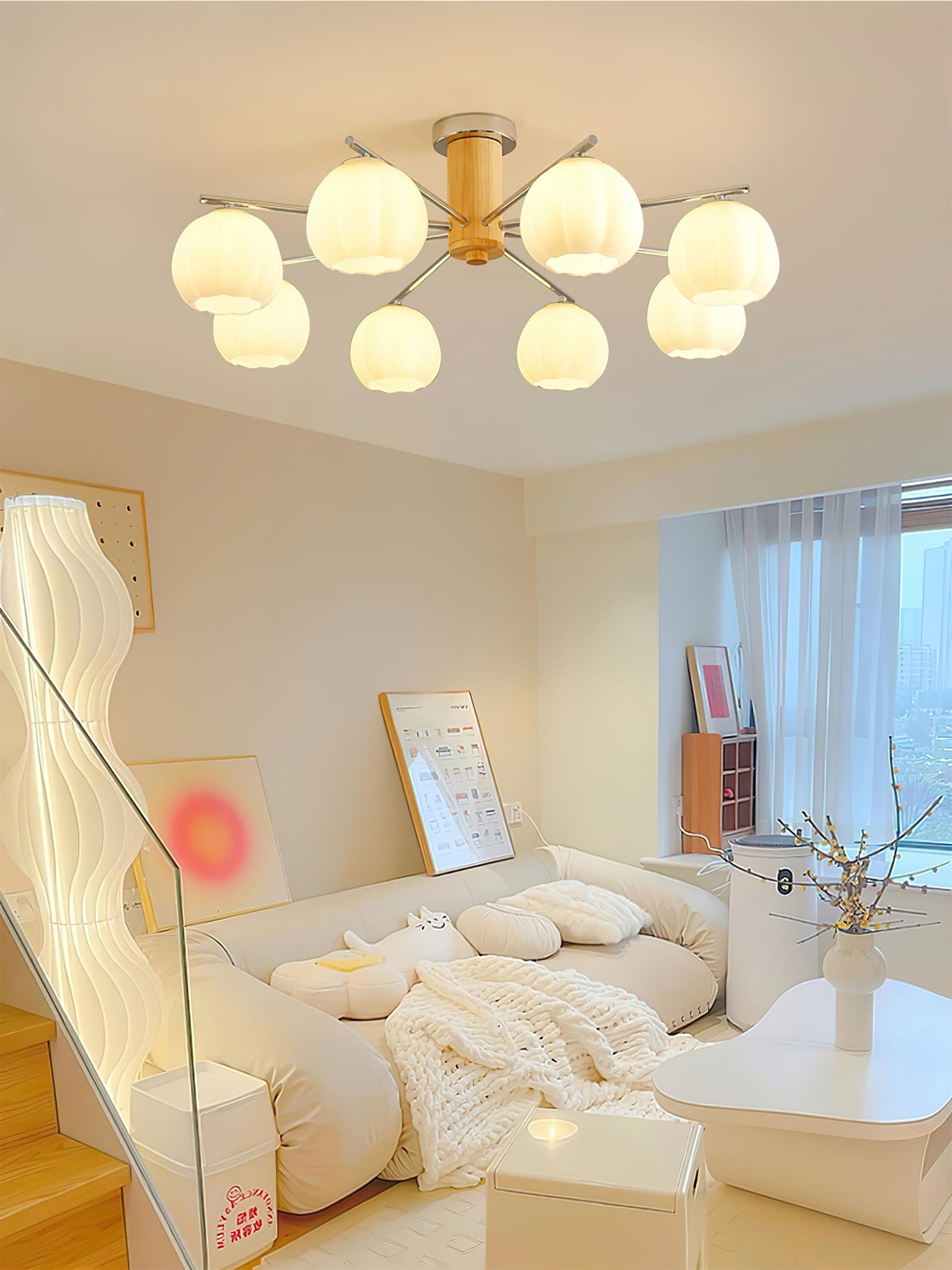 Glass chandeliers are more than just lighting fixtures; they are captivating works of art that enhance the beauty of your home. With their modern style, atmospheric shapes, and soft light transmission, glass chandeliers effortlessly create an ambiance of elegance and brilliance.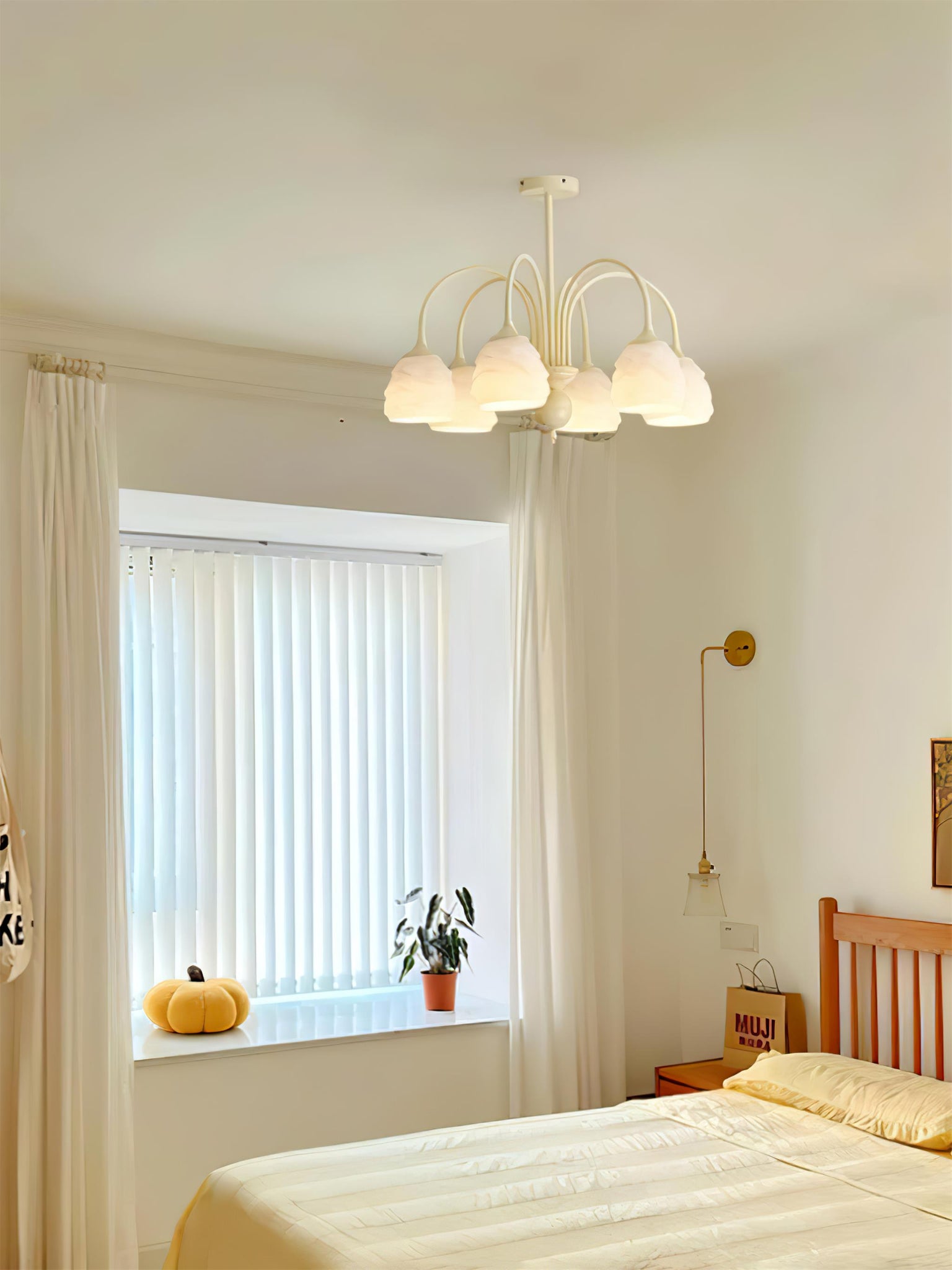 Explore our exquisite collection of glass chandeliers and let their enchanting presence illuminate your space, bringing a touch of timeless charm and sophistication to your everyday life.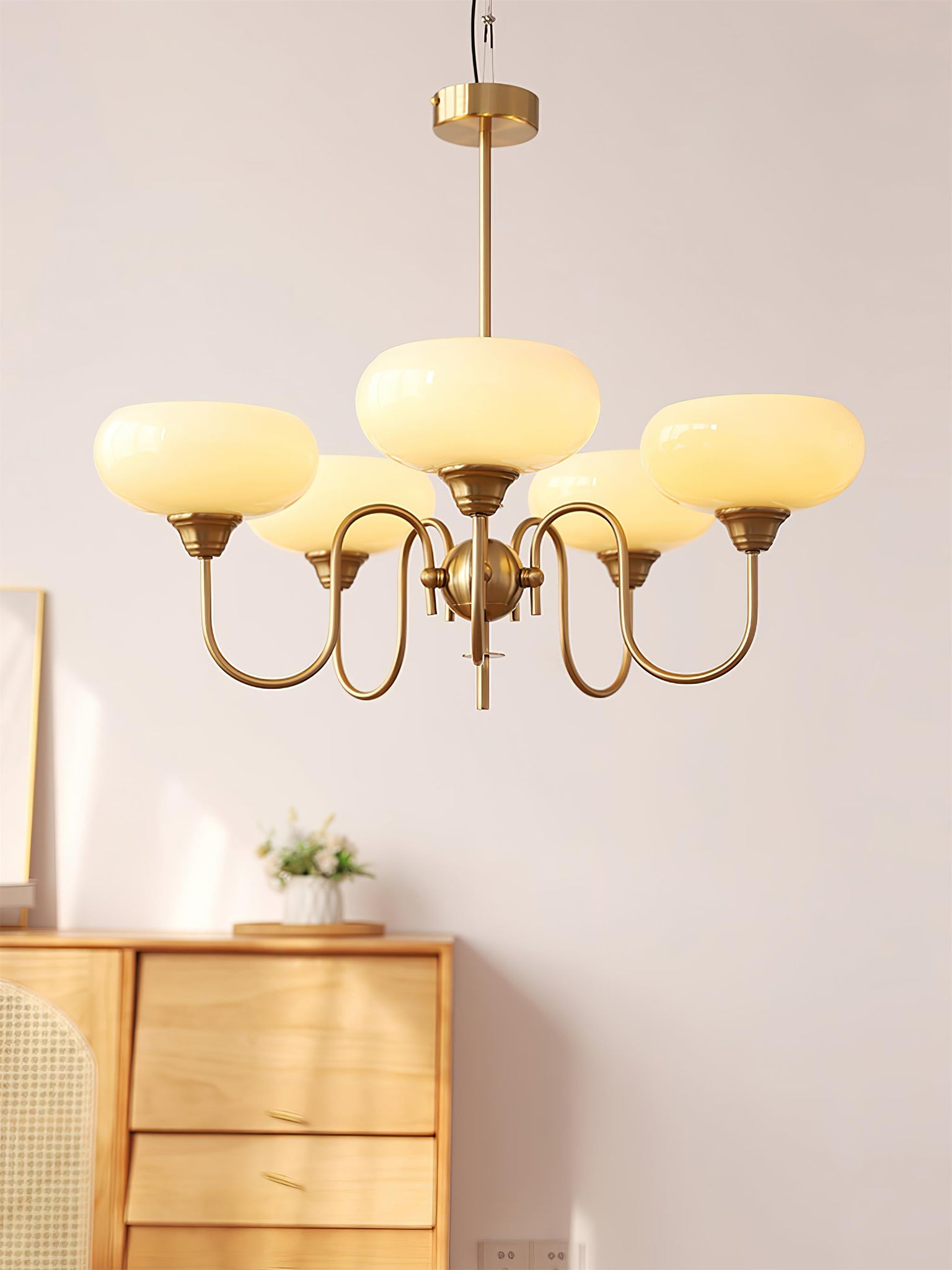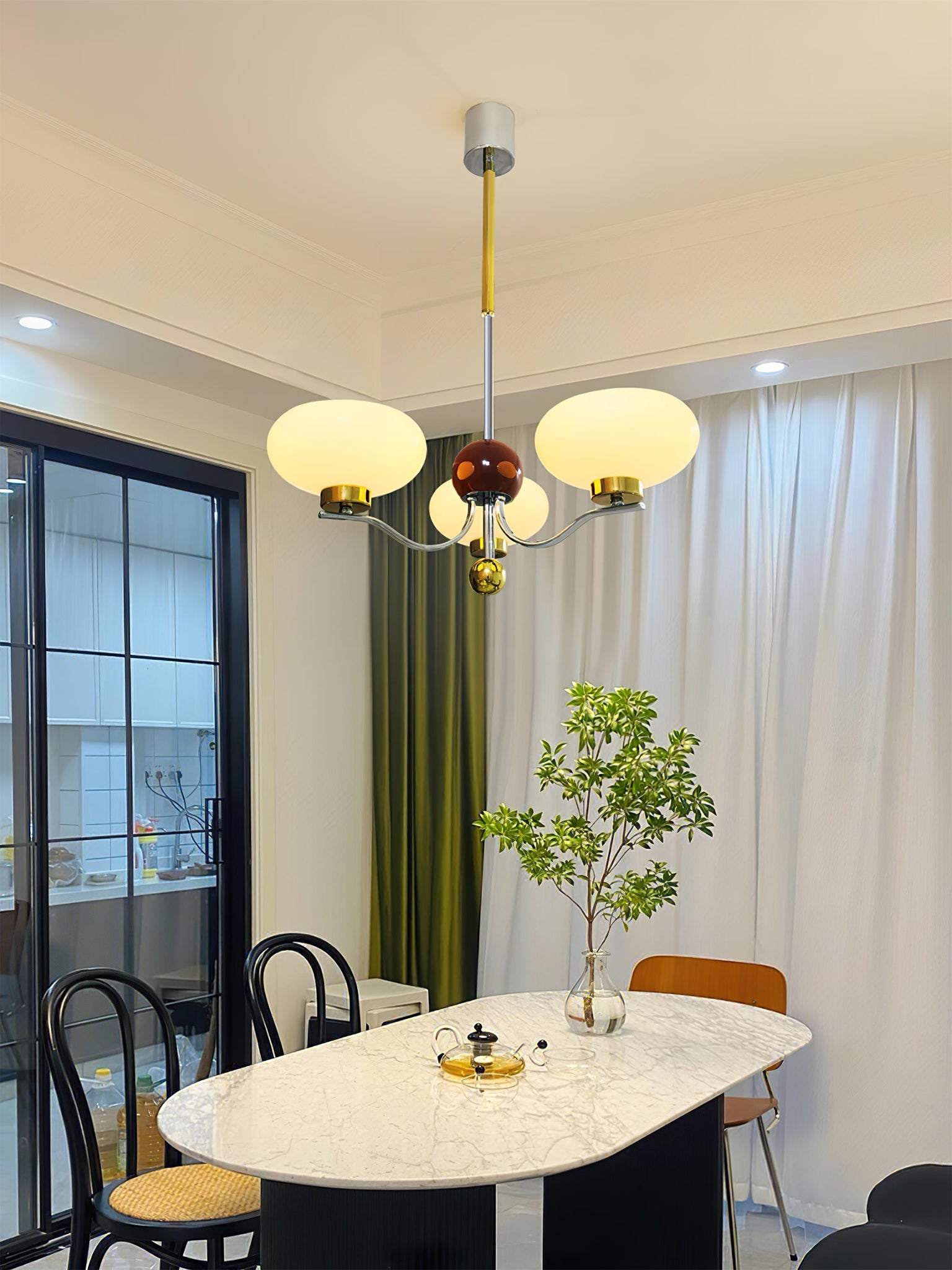 Let the allure of glass chandeliers ignite your imagination and create a luminous sanctuary that will leave a lasting impression on all who enter.